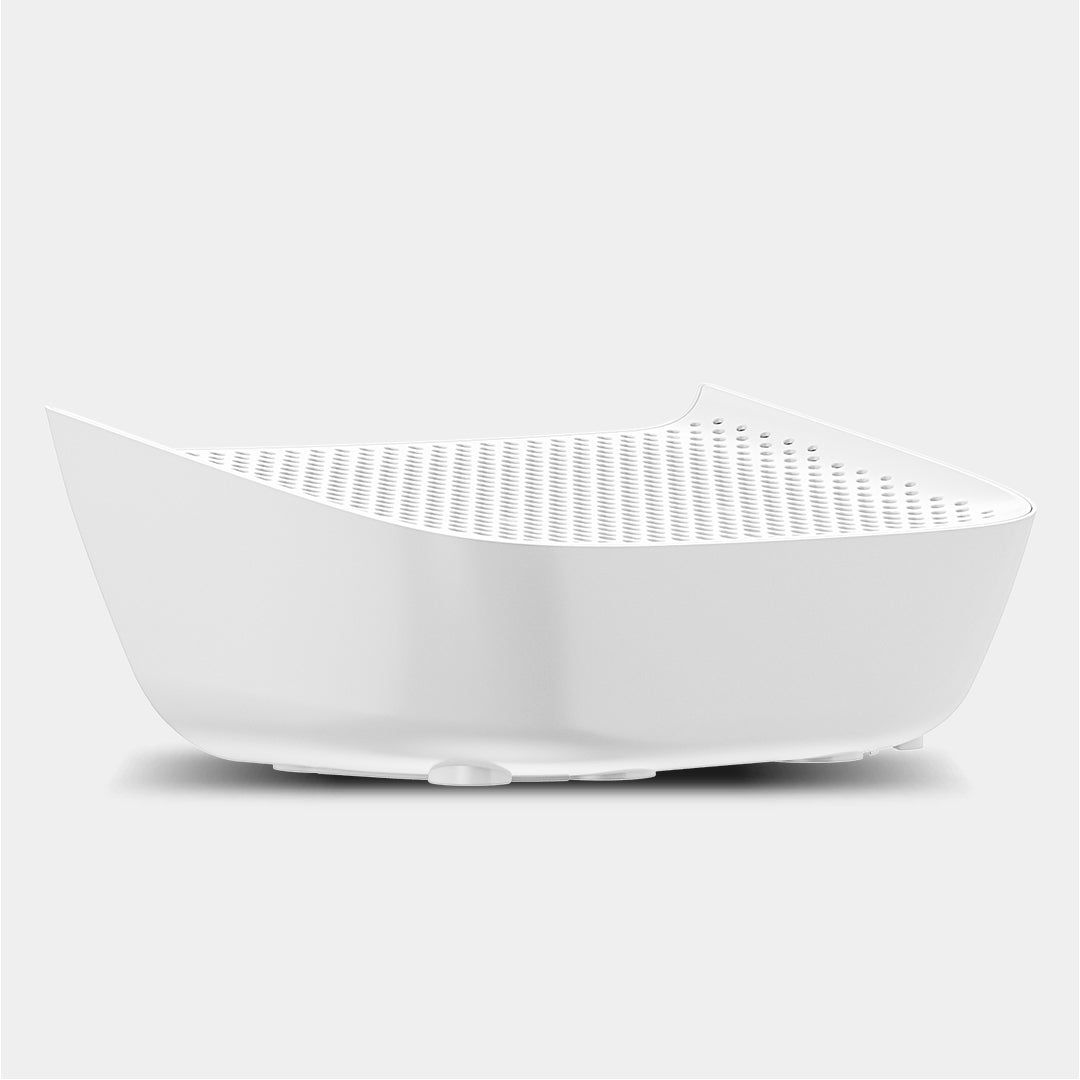 Stair for CATLINK Scooper Luxury Pro / Luxury Pro-X / Young / Young Pro-X
Needed step
Thank goodness I ordered the step. My cats are new to clumping litter and I have grit on the floor around the scooper. Can't imagine what it would be without the step. I use the compartment in the step to store new bags. That works out nicely
Great addition to the Cat Link Litter Box
Highly recommend adding the stairs. It captures the litter on the cats feet ans they step out of the litter box and allows the cats to go in and out of the box with ease as they age.
Accessory for CATLINK Self Cleaning Cat Litter Box: In order for the cat litter box to serve more cats and cat keepers,

CATLINK 

has designed a series of accessories to optimize the cat litter box for pet owners with different needs to choose from. The Ramp is an optimized solution for cats who have limited mobility, and cannot easily enter the litter box.
More Accessible Entry: Most cats are able to get into

CATLINK 

litter box. However,

CATLINK

 

stair with a height of 6 inches makes it more comfortable and easier for elder cats, kittens, and munchkin cats.

Effective Litter Trapper: All litter from the litter box or cats' paws, will fall through the holes and get collected in the stair. You could easily open the rear side exit on the stairs and dump the collected litter back into the litter box. With the help of a slip-resistant base, the stair doesn't move no matter how cats gambol on it.

Storage Space: The stair perfectly clings to the contours of all Catlink litter boxes. The inside of the pedal is hollow, you could also use this space to store litter box liners, cat litter, or other cats' sundries

Easy to Clean: You can easily open the grid cover. All parts of the stairs made of PP material can be immersed in water for cleaning.