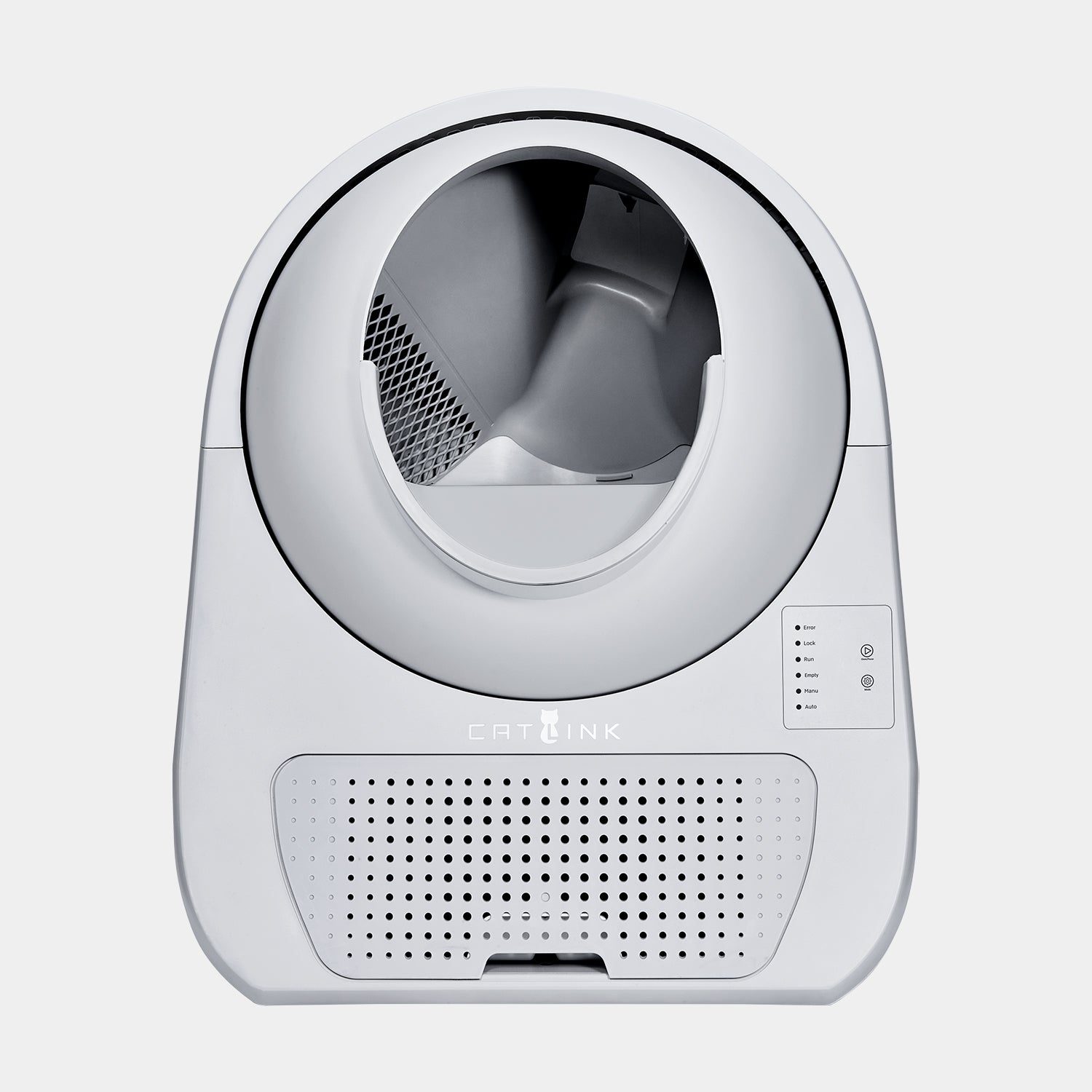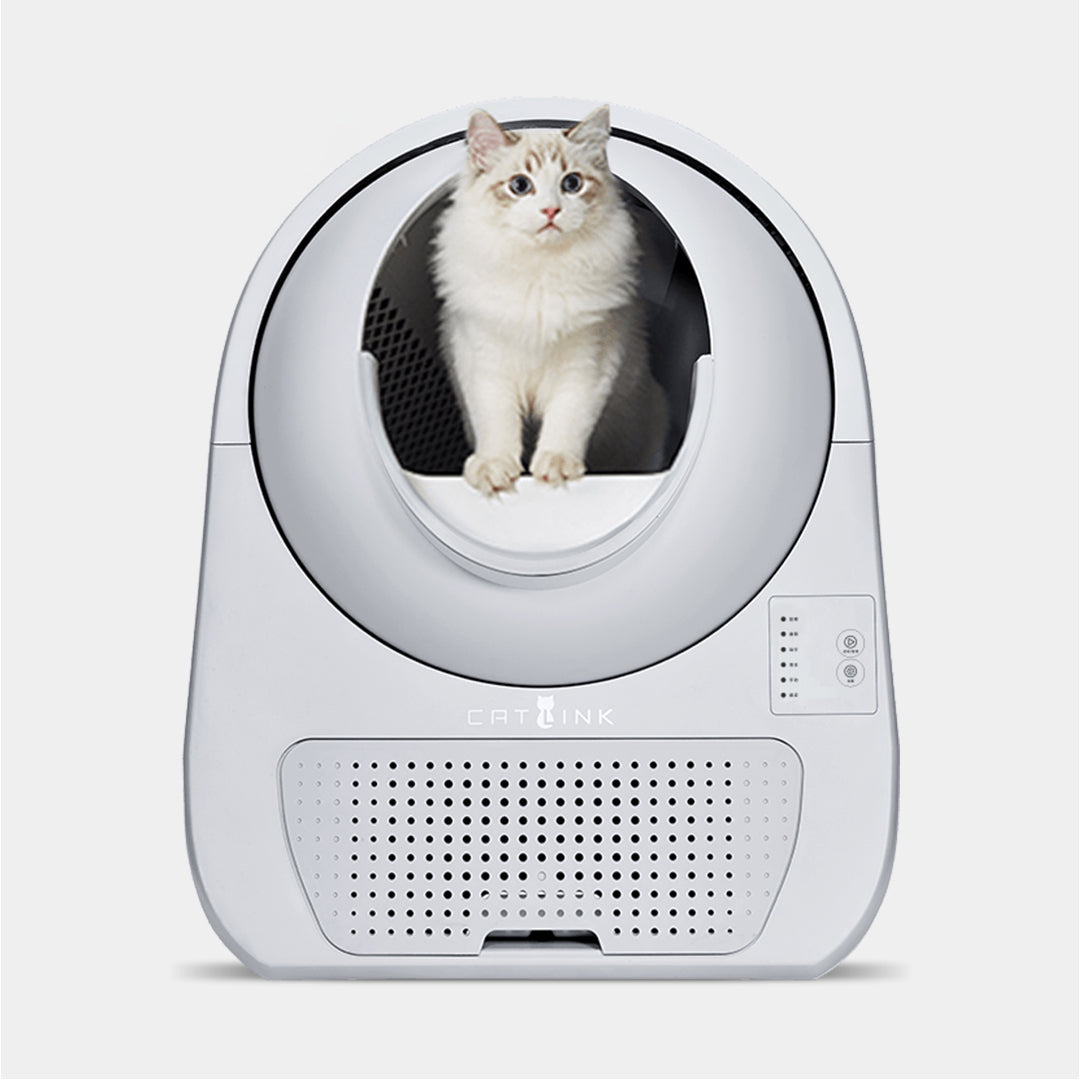 CATLINK Self Cleaning Litter Box Scooper Young Pro-X
Save $150 on CATLINK Smart Litter Box. No code needed. Discount will apply to your cart automatically.
About this item
-SELF CLEANING CAT LITTER BOX: After the cats leave the litter box, the rolling sifting process separates your cat's waste from the clean litter. With 13L ultra-large waste drawer, pet keeper just need to empty it for every 21 days (Based on test data from one cat).
-REDUCES LITTER BOX ODOR & TRACKING: Our re-chargeable odor purifier (optional) and carbon filter effectively eliminate unpleasant odors, formaldehyde and ammonia. The removal rate is up to 90% or more. Also, CATLINK's stair can help to reduce falling litter when cats go out.
-WARRANTY & SERVICE: CATLINK products are exported to more than 200 countries and regions, with a total of 200,000 users. During the one-year warranty period, CATLINK will provide free warranty service for any quality failures. You can reach our CATLINK Customer Service team by going to our website.
Pretty good from first days use.
Set and forget until you empty the bin. Note that the mfr instructs you to unplug from the wall before emptying the bin (I assume it's to avoid errors from the bin level IR sensor). Many sensors on this device, including a collision sensor, so don't go leaning stuff on it. Mine arrived with a panel misaligned with the front but it doesn't impede normal functioning, so I'm not worried about it. Otherwise fit and finish are good.
VERY QUIET.
Time will tell on the overall value.
0 ACCIDENT
Since 2017, more than 200,000 cat parents in more than 200 countries around the world have used CATLINK to live an easier happier life with their cats. During this process, CATLINK has upgraded the safety system several times.
So far, there have been NO accidents involving cats.
Please note: If the ERROR indicator is on, it means that the cat has triggered the litter box's safe mode, after confirming that the cat is safe, press the START button so CATLINK's litter box can return to working mode.
Tips for CATLINK's Self Cleaning Litter Box
Before use

Please make sure that the litter box is placed on a flat floor.

 

DO NOT

 

lean against any objects.

 

DO NOT

 

place any objects on top of the unit.
The cat litter box performs a

 

self-test

 

every time is plugged in.

 

DO NOT

 

touch the machine or buttons during this process.

Modes

Auto mode: Auto mode: The device will automatically start the cleaning process 3 minutes after the cat leaves the litter box (default wait time). Wait time can be set.

Manual mode: The device will start the cleaning process after pressing the play button.

Empty mode: The device will start emptying all cat litter inside the ball cabin.
After empty the cabin, when adding cat litter into the cabin:
Change to Manual mode-> Add cat fresh litter -> Press play button -> Switch to any other modes you wish
When do you need to clean up

Please empty the waste box when error indicator is blinking, that means the box is full.
Convenient for both cat owners and cats
* The huge interior space provides a good toileting experience for cats.
* Suitable for cats between 3.3lb-44lb.
* The 13L oversized waste drawer is enough to meet the needs of the pet owner for short trips.