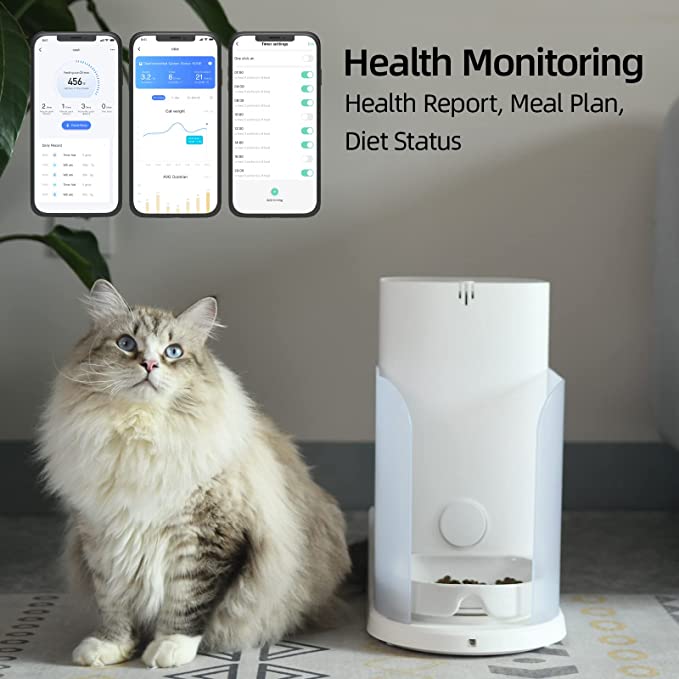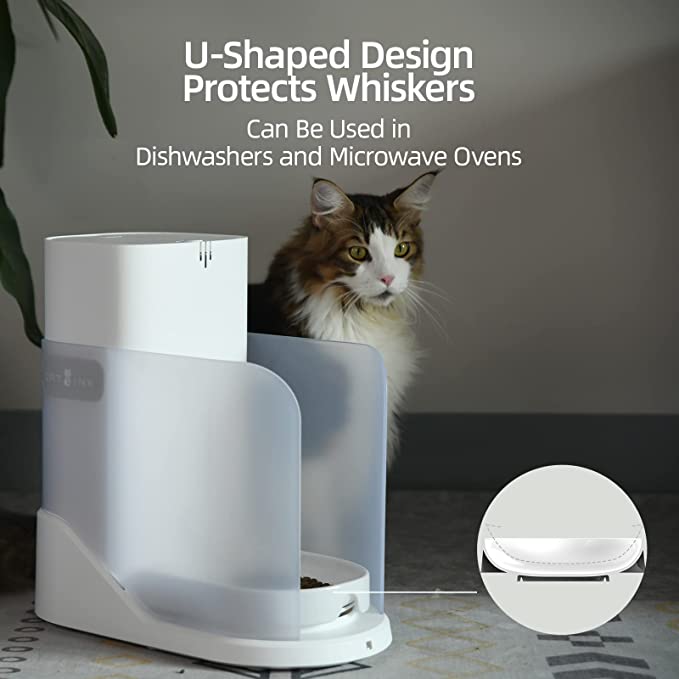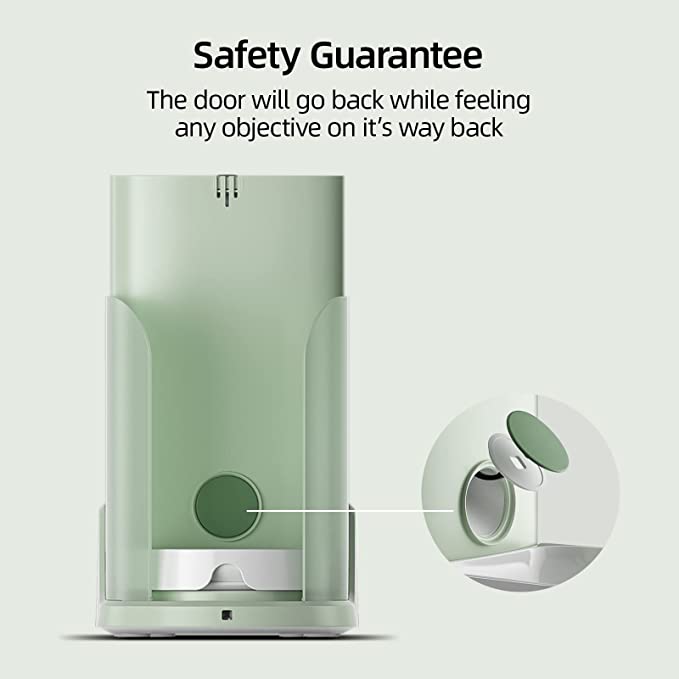 CATLINK AI Feeder Young for Single Cat
Enjoy 28% off on CALTINK Smart Products with the code "SummerSale"
About this item
-【Easy APP Feeding】Connect the automatic cat feeder to Wi-Fi (2.4G only), pressing "Feed Now" on the app to feed your cats from anywhere and anytime with your phone (Android and iOS). Easy to program automatic cat feeder and set time and portions of the feeding plan. The timed cat feeder can be shared to multiple accounts, easy to set.
-【Health Monitoring】The timed cat feeder can record the times, quantity, AVG duration of food intake for one cat. Automatically generate (24-Hour/7-Day/12-Month) health reports for the cat, you can check the health report and diet status on the app. When the cat's diet status is abnormal, you will recevie abnormal alert message via App.
-【3.5L Standard Capacity】The 3. 5L cat automatic feeder will ensure a cat is fed healthily for 15-20 days when filled with dry food. Program up to 20 meals to feed on your pet's schedule, 1-20 portions per meal to maintain a healthy feeding. When there is a shortage of food, a notification will be sent to you. You don't have to worry about your cat anymore when going on a short trip.
-【Convenient & Safe Design】Locking the manual feed button by APP ensures they cannot sneak any extra dry food. Lead-free food grade ceramic bowl, dishwasher safe, U-shaped design not only could fit the whiskers of the cat, but also easy for you to wash it. Bite-proof power wire is hard to bite off and eliminate the risk of leakage.
CATLINK builds a global pet health intelligent platform through the research and development and sales of intelligent product groups for cat-raising families. The company consists of a group of people who love cats and the pet industry.
Feed your pet on time & Pay attention to his health
Want to feed your pet on time while on vacation, at the office, during overtime?
Don't want to wake up early on weekends to feed your pet?
Want to control your pet's weight and avoid obesity?
Choose the CATLINK WIFI automatic pet feeder to feed your pet remotely through the CATLINK app, watch his eating situation and the health data sheet through the app.
No Stuck Food
Upgraded soft rubber paddles and impeller, 360° flexible operation, with large slide-type outlet, will not stuck food.
Diameter of cat food:0-12mm
Food Button Lock
To prevent smart cats from feeding themselves, you can quickly press this button 3 times to lock, or you can use the APP to activate the anti-accidental touch function
Ceramic Cat Bowl
Lead-free glaze testing certification, lead-free to ensure the health of cats.
U-shaped design, easy for cats to eat.
Set Feeding Times
Create a healthy feeding plan for your cat through the CATLINK app, It can be controlled remotely, even if there is no wifi, the feeding will be carried out according to the plan.
Health Report
The app will record the cat's feeding and generate data for 24 hours, 7 days, and 12 months, and if the data is abnormal, it will remind you to pay attention to the cat's health.
Record Cat Data in a Phone
Use one CATLINK APP to control all CATLINK products and generate a more comprehensive health report, covering eating, drinking and toileting.