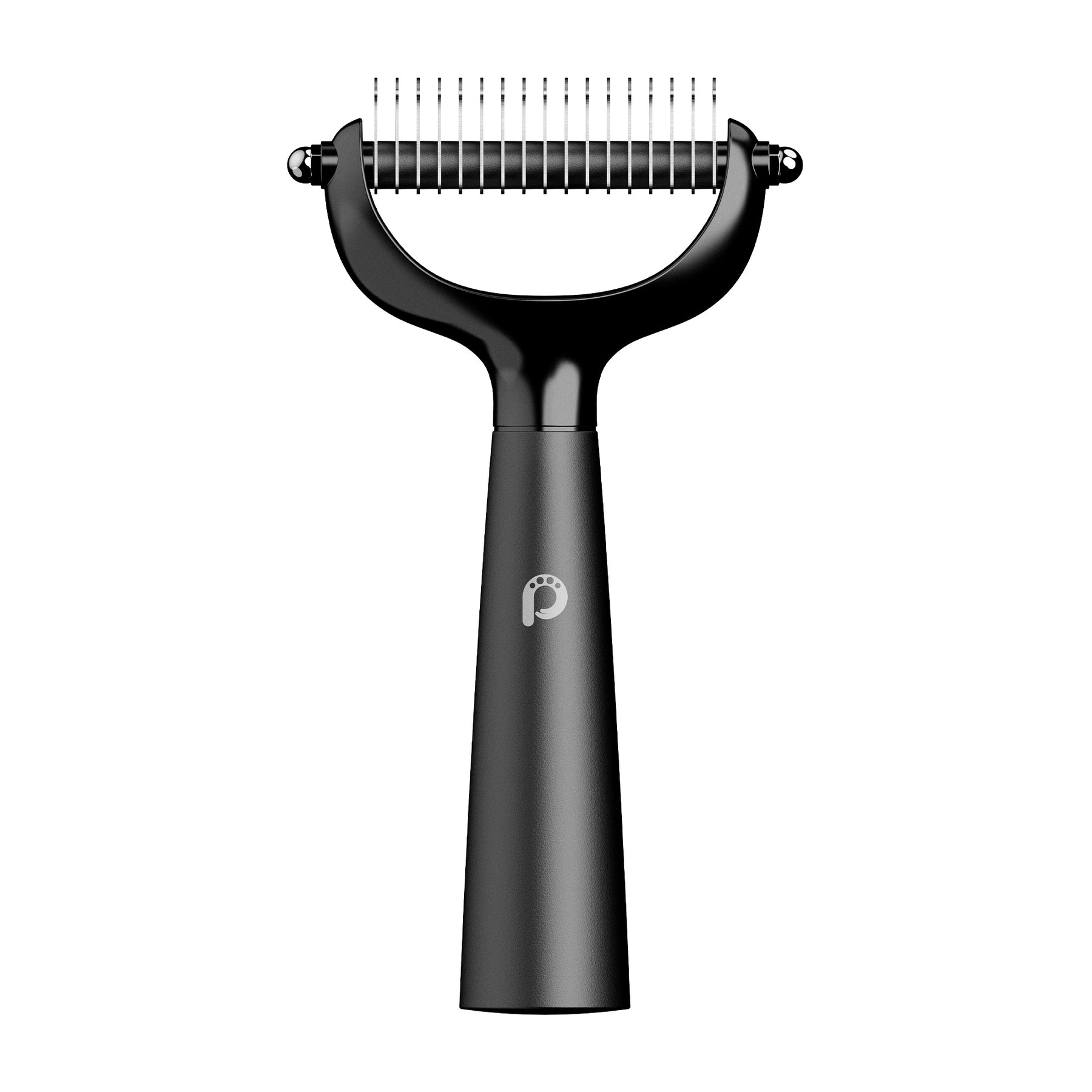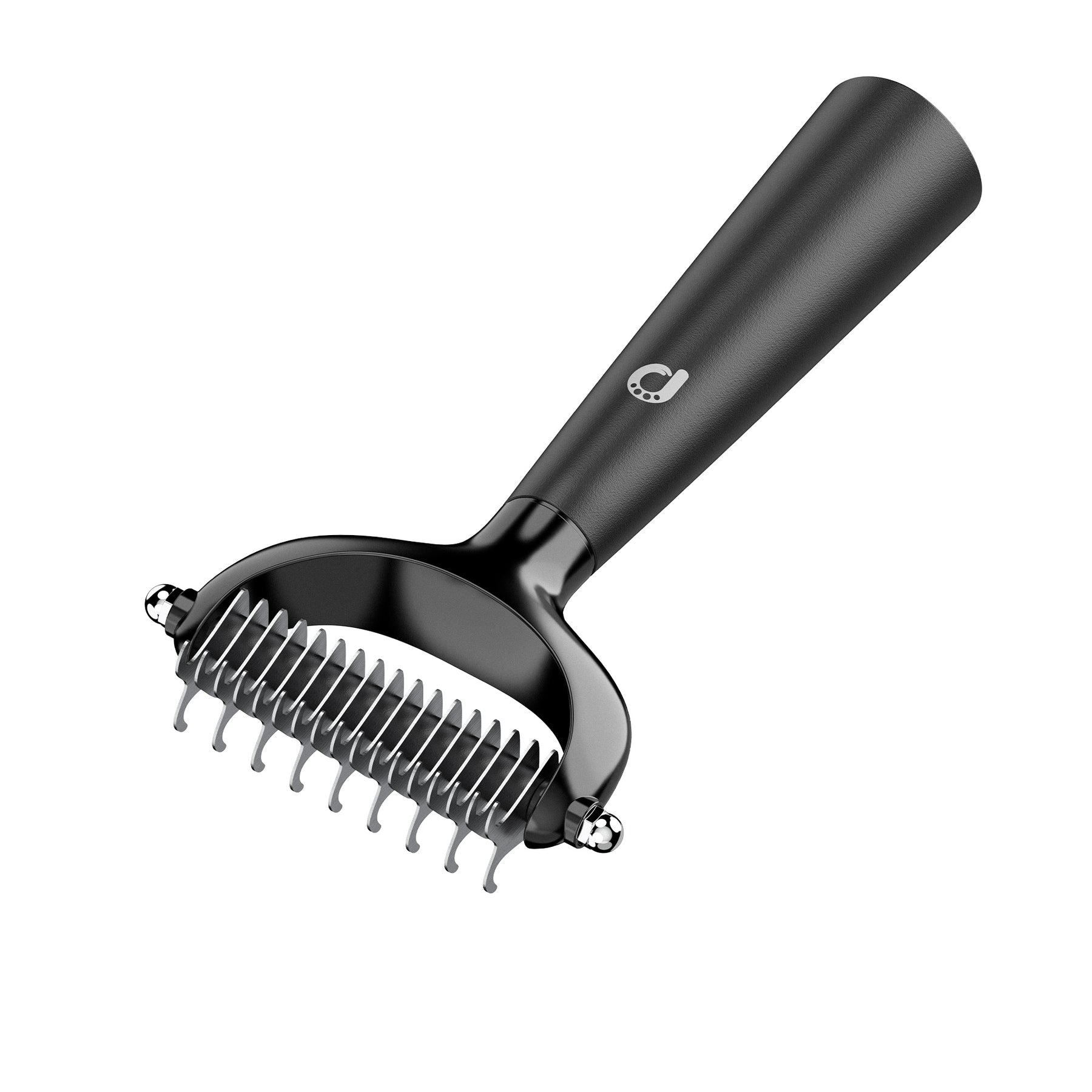 PAW IN HAND Pet Grooming Brush
Clear all different mats and tangles. The double sided pet comb has a different number of teeth on each side. The lower density side is a dematting rake for stubborn matts and tangles. The higher density side is a detangler, deshedding tool, or undercoat rake for faster results thinning and to control shedding.
Lightweight and Non-Slip rubber handle for comfortable holding and stability.You will absolutely enjoy your grooming time with this pet brush
Sharp stainless steel blades cut through mats and tangles instead of pulling the hair out. Plus all of the teeth have dull rounded ends so it will not scratch or irritate your pet's skin.

Our pet grooming brush for dogs is a must-have pet brush for all dog, cat and pet lovers. The ideal gift for your friends and family, they will love it! Great Gift for Pet Lovers!